Dream Modular Homes are Custom-Built Based on Their Owners' Specific Requirements and Special Requests – Windsor, VA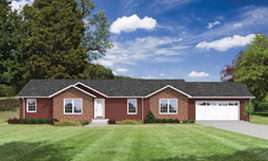 Building a home using modular construction innovations will allow you to save time and money. Each step in the manufacturing process is being closely monitored by expert home builders in order to ensure that the entire project will be able to follow the scheduling requirements. And because of the increased speed in construction, less money will be paid by you. But these are not the only things that you will be benefiting from if you choose the modular construction route.
The modular homes in Windsor, VA are custom-built based on their owners' specific requirements and special requests. Because of the options for customization available, you can definitely call your dream home uniquely yours. That even if you use a pre-designed floor plan, you can still modify its pre-set features in order to cater to your needs.
Once you have chosen a modular floor plan, it will then be transformed into reality by manufacturing the modules that comprise the entire modular home. In order to ensure that your modular home is built with premium quality, it undergoes several inspections while in the climate-controlled factory and in the permanent site you choose for it to be installed. And because all the modules have been pre-fabricated so that they fit perfectly to their adjacent modules when joined together using advanced building technologies, the tightness of its construction will be regulated thereby helping increase the energy efficiency and improve indoor quality of your dream modular home.
To find out more about the advantages of modular home construction, contact Tidewater Custom Modular Homes.