Downsizing? Build your New Home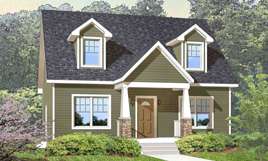 Choosing to downsize your home does not mean you have to compromise. Regardless for your reasons for deciding to move to a smaller home, this is an exciting time.

If you have decided to downsize because your kids have moved on, you are retiring or you just want a smaller space, build a new, smaller yet custom modular home.

Custom modular homes are an exciting way to move into the new home you need, with all the details and customizations you have always wanted.

Choose your modular home floor plan, or design one yourself. Modular homes are customizable, quickly built with quality materials and high standards, and there are no cost surprises.

Quality engineering and modular construction significantly increase the energy efficiency of your house and you can move into your house anywhere from 2 to 3 months after signing the contract as compared to conventional site-built homes which range from 6 months to 1 year.

Moving? Downsizing? Contact Tidewater Custom Modular Homes.