Custom Luxurious Interior Modular Home Construction Designs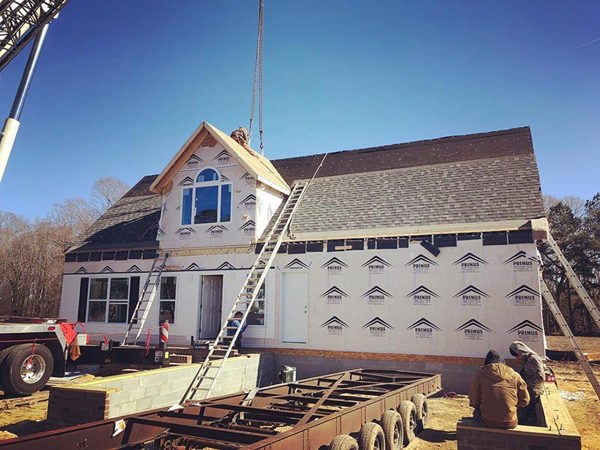 Luxurious custom modular home interior design is one of the most professionally rewarding accomplishments made right here at Tidewater Custom Modular Homes. The smiles and happy tears that we witness at new home delivery closings is a feeling every business owner should be so lucky to witness. The more you learn about our unique custom modular home building experience, the more you can genuinely look forward to the process.
Modular floor plans vary in style and size. Therefore, it is not true that modular homes look alike. They can be planned according to your preferences, making them distinctly yours. Wishes and dreams do come true. Now you can conveniently construct your luxurious dream home – one that's best built just for you.
Custom-built modular homes have no design limitations as your imagination is your limit. This is good news. Any architectural details you desire can be added directly to the doors, windows, and walls of your luxurious home. You can choose cabinet styles and wood species for your favorite furniture to match your luxurious interior designs. Home additions and modifications can also be done for crawl spaces and basements. This way you can maximize your living space at such an inexpensive expense.
Modular homes in Newport News VA, for example, can be completely customized to fit even the tightest lots. They offer hundreds of personalized features that are wallet-friendly. Through custom-built modular homes, you can customize your dream home in the way you wanted and feel at home in just a few weeks after construction.
Tidewater Custom Modular Homes are permanent structures. Thus they are considered real property. In fact, they can be appraised in the same way their on-site built counterparts do. Home loans and home insurance are the same as on-site built houses. So there is nothing to worry about.