Cottage Modular Home – Your Dream Dwelling Coming to Life and Matching Your Lifestyle - Newport News, VA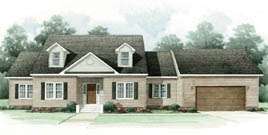 Among the selection of homes available in the entire Tide Water area, the custom modular cottage homes have become a popular choice for most of the prospective homeowners. These custom-built homes can be economically constructed for all environments, taking only shorter time to be ready for occupancy as compared to traditionally built homes.
Cottage modular homes in Newport News, VA are built with your goals and desires above all else. You will be involved in every step of the planning and pesonalizing stages and leave the rest to the professionals. You can explore the design of each preset floor plan and learn how you can maximize your square area by just a few modifications in its standard specifications. So you are guaranteed that not only will your dream dwelling come to life but will also be one of a kind, matching your personal preference and current lifestyle.
The Cottage home designs are so flexible that they can suit any lot size. Each room in the floor plan is conveniently located such that there is plenty of space for your loved ones to move or gather around. You will be provided with customizable construction options like extra guest quarters, fully-furnished second floor, vaulted ceiling, built-in porches as well as other exterior and interior home additions.
Find out more about the other features of the modular floor plans and see what else can you modify to make a home uniquely your own. For more details, contact the Tidewater Custom Modular Homes.