Cape Cod Style Modular Homes for Aesthetics and Convenience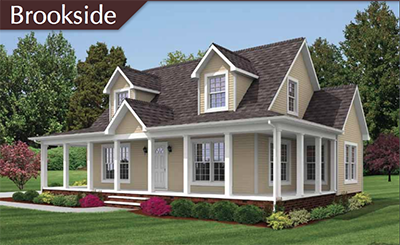 Cape cod style homes are a popular home design because of their symmetrical style and high roof. The steep slanted roofs are not merely for curb appeal, they also provide advantages to the interior design of the home, particularly for space and storage.
A Cape cod style modular home is a two story home with dormers. Cape cod designs feature symmetrical shingles on the roof and decorative dormers that enable light to enter the living space. Cape Cod homes are often preferred by new families who are starting a home and those who want to downsize their living space. Their architectural design and conventional layout are commonly applied by homeowners who want to live near the coast, in a New England style home, or even in urban settings.
A great advantage of Cape Cod modular homes in Virginia Beach, VA is that future expansion or second level extensions are possible. Because of their high-sloping roofs, the second story space can easily be converted to additional rooms upstairs. And because they are built with modular construction, interior layouts are flexible and easy to modify. Additionally, extension projects can be completed quickly.
To find out more about Cape Cod style modular homes, contact Tidewater Custom Modular Homes.