Buying Modular House Is A Good Investment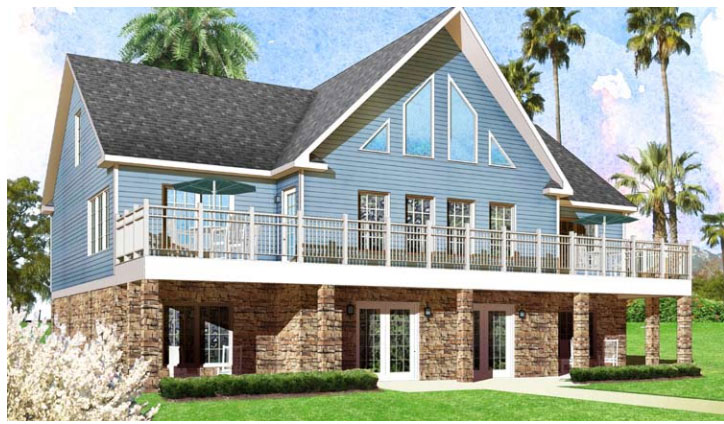 Modular homes are increasingly popular for first time home buyers who see the value and want to make a smart purchase. Many people consider modular home investment as the smart play in home buying. Modular home is particularly wise as investment property because it is the best path to a profitable rental home portfolio.
Modular homes in Smithfield, VA are built to higher standards than stick-built houses. They have six-inch walls and more insulation. They qualify for best rate financing as well.
Modular homes are a great option for first-time home buyers. First-time home buyers love modular homes for a number of reasons. They are completely customizable. This means they will create the best possible home that meets their goals. It will be easier than searching so many already made homes. When you make a home purchase, you want to be smart about it.
Modular homes can also be very affordable. When making such a huge investment for the first time, this is a great way to trim the costs of home ownership. Further, the home value will increase over the life of the home, which will make it a particularly attractive investment.
Modular homes are investor's dream come true. For investors looking to maximize their earnings quickly, modular homes are an excellent choice. As an investor, you will corner the market, thus creating profits, as well as providing affordable homes. Factory built homes are sold worldwide for big bucks. You will realize you are making this solid real estate investment, which turn your sale around quickly, for huge profits.
Investing in modular homes can result in a quick sale, and therefore a fast influx of cash. These homes are built in a factory, in as little as two weeks. The home is constructed in pieces, and then it is put together at your build site. After that, it is just another two or four weeks until your builder completes the project. Overall, construction costs are affordable, which you can expect to sell the property for considerably more than it will cost you to build it. And all in less than two months.
It is up to you whether you want to sell the property or rent it. Investors have made considerable funds doing both. Modular home manufacturers create different models for different investment options. Location and land value will factor into the sale price, so it is important to build the house in a desirable area that is enticing to buyers. If you choose to split the house into apartments you will be paid rent each month and over time, the modular home will result in considerable profits.
In truth, modular homes are a valuable purchase and well worth investing in. People assume that modular homes depreciate in value but actually it is the opposite. Just like site-build homes, modular homes will increase in value.
It is all about location and maintenance. A good location can secure the property as highly valuable, so keep in mind when you are considering land for the home. Regular maintenance will ensure the home holds up against the test of time, but that does not mean the home is not well-built. All homes require regular maintenance to retain their value.
It is a smart investment. It is beneficial with the investors. It costs significantly less to build a modular home, which results in an instant appreciation when the modular home hits the market. Your home will be worth more the very moment you list it. This is a dream come true for investors, especially those looking for a foreign real estate market that is not already saturated in investment developments and site-built homes.
To learn more about modular home construction, contact Tidewater Custom Modular Homes.