About New Construction Loans for Modular Home Builds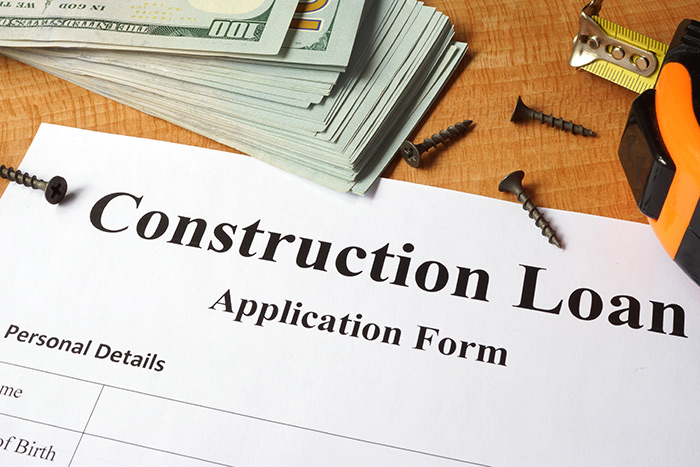 The questions phoned into us on a regular bases are welcomed and an enjoyable aspect of our business. We must admit, however, some of the calls are "head scratchers". It's difficult to understand the mystery that, for many, continue to surround the modular home construction experience. So, you might understand why we are mystified about the occasional question: "Can I get a new construction loan for a modular home"? Well of course, the answer is a resounding "Yes"! But let's discuss new construction loans for a minute.
Home construction loans have different requirements and different set of rules than other types of consumer loans. New home construction loans are used interchangeably for both old-school stick built construction and new modular home construction projects. We take great pride in helping every single avenue of building out your dream modular home. That includes sharing our vast knowledge of the home consumer loan industry.
A new construction home loan requires the lender to provide the money to build your new home. Firstly, your mortgage provider requires a detailed accounting of the estimated costs to build the modular home; including how much you are going to spend and what it will look like when it is complete. After these initial questions are answered you begin the credit check and annual earnings process.
There are a few different construction loans out there but the most popular one is a "construction to permanent" loan. Instead of first applying for a construction loan and following that up with a typical home loan, a construction to permanent loan is a two-in-one loan which, in most cases, only requires you to pay closing costs once. This loan is a combination of construction loans and permanent financing and can help you save money and time.
Keep in mind that with new construction loans it is very difficult to lock-in a permanent or fixed mortgage rate. This is because, with traditional construction, you usually won't be closing the loan for six months to one year depending on the build time. With modular construction, because the build time is so much shorter, you can more often get a fixed-rate or the fixed rate you close with after construction will be very close to the variable rate you had when you took out the loan.
Of course, you will be required to pay monthly interest on the construction loan amount during the modular construction process, but the amount you owe each month will depend on the amount you have used to date. If you are approved for a construction loan of $100,000 but you have only drawn $50,000 then your interest payment will be based on $50,000.
Sometimes lenders like to interview or see the license of the contractors who will be building your new home, so often it is beneficial to speak with the bank where the contractor has a relationship.