The Darcy Craftsman Cottage Modular Home Lets You have Less Space But You will Gain in Other Ways – Williamsburg, VA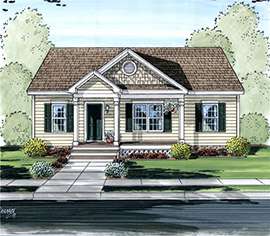 There seems to be a growing interest in smaller homes just like The Darcy Craftsman Cottage style modular home. Sure, you have less space, but you will certainly gain in other ways.
First of all, cottage style homes will cost less to heat, cool, furnish, decorate, and even to maintain. It is not only because they are smaller in size as compared to other floor plans but also because modular home construction in Williamsburg, VA has made it sure that every feature of these homes lead to achieving energy efficiency and aesthetically pleasing interior and exterior. A wide array of options for customization are also provided to allow the owner to add or change some features to make their dream home a reality.
The Darcy is just one of the pre-designed Craftsman Cottage style modular floor plans that is known for the bunch of benefits it offers to its owners. Because you have a smaller home, you will be incurring lower real property taxes, lower insurance costs, and lower mortgages. This only means that less money will be flowing from your wallet.
However, an improved quality of life is about way more than the money you save. Because of the little time you spend cleaning the indoors and mowing the outdoors, you will be able to allot more time to do the things you really love like reading a book or spending quality time with kids.
To find out more about the advantages of owning The Darcy Craftsman Cottage style modular home, contact Tidewater Custom Modular Homes