7 Reasons You Should Choose Modular Home Dealers Over Stick-Built Custom Home Builders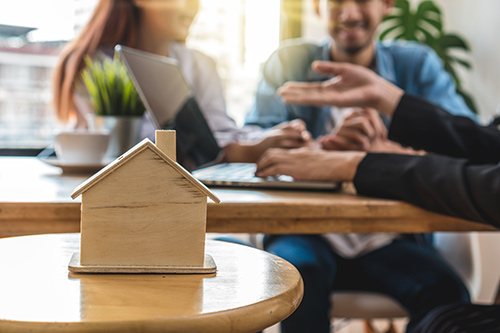 For many people, building their dream house is a big milestone and one of the most exciting events in their life. From planning the structure of the house to detailing its aesthetics, you will have to make many decisions. However, one of the earliest and most important decisions that you will have to make is to choose the building method for your custom home.
You have two main choices in this regard. You can opt for the traditional stick-built home option that entails on-site construction of the house, or you can go with a reliable modular home dealer. They offer prefabricated or modular construction, meaning the house or structure is constructed and preassembled off-site, usually in a factory.
While most houses in the US are still built using the stick-built method, modular housing is getting increasingly popular because this method offers many advantages that were previously unimaginable. Scroll down to take a look at why you should consider hiring a modular home dealer instead of working with a stick-built custom home builder.
1. Modular Home Dealers Offer Faster Construction
How long does it take to build a new house?
Many people ask this question, but there is no straightforward answer to this when you choose a stick-built custom home builder to build your new house. This is because on-site construction depends on various factors. Some of these variables, like weather and the availability of construction workers, may be out of your control. Therefore, the construction of a stick-built home can be delayed.
However, that's rarely the case with modular homes. Modular homes are built in factories in a controlled environment, which means that the construction cannot be hampered due to external factors like weather. Moreover, most parts of a modular home are pre-made so the modular home dealer only has to put them together when they reach the home site. This takes considerably less time than building an on-site stick-built home.
2. Modular Housing Means Affordable & Stress-free Construction
Building your dream house should be exciting and memorable - not stressful. However, building an on-site house can be stressful for many people. Prefab homes take out the stress from the process. But that's not all - modular housing also provides various pricing levels so you can adjust the overall cost of the house according to your needs and budget. Though there are different levels of customization that can affect the cost of a prefab house, modular construction is generally the less expensive option.
It is also easier to keep track of the finances when building a modular house as compared to a stick-built house. Most people end up spending way more than they intend to when they go for a stick-built home. Luckily, that's not the case with modular homes.
3. Prefab Homes Offer Higher Energy Efficiency
Thanks to tight fit seams and windows, prefab homes are generally more energy-efficient than their stick-built counterparts. It is mainly because these houses are constructed using state of the art technology, which ensures that everything fits together perfectly!
High energy efficiency is a major plus, especially for people living in areas like West Virginia where summers are warm and winters are very cold. Prefab homes can reduce energy bills throughout the year. In other words, opting for a prefab home can save you a lot of money in the long term.
4. Modular Houses Come in All Shapes, Styles & Sizes
A common misconception about modular houses is that they offer limited style and design features. However, this is far from reality. A modular home dealer can offer you plenty of design options to choose from, and you can customize your house in any way you see fit. Whether you want a traditional or a more contemporary style - modular housing has got you covered.
While customization options are also available for stick-built houses, creating the house of your dreams is much easier when you choose to hire a modular home dealer to build your home.
5. One-Stop-Shop for All Modular Housing Needs
Modular housing is not just limited to building houses. In other words, a modular home dealer may also provide you other options like mobile homes and double-wide homes or trailers.
However, keep in mind that a modular home is not the same as a mobile home, or manufactured home. While both of them are built in off-site factories and then relocated to some other destination, modular homes are built as a permanent residence and cannot be moved around like mobile homes or manufactured homes. Regardless, a modular home dealer can help you find the perfect residence that you want!
6. Modular Housing is a Zero Waste Option
On-site construction can generate a lot of waste that must be discarded properly. Tons of construction and demolition debris is generated every year in the US alone. Fortunately, opting for a prefab house is an easy way to cut back on this debris and play your part in keeping the environment clean.
7. Prefab Homes are Safe and Highly Durable
Prefab homes are not a new concept. They have been around for decades and over the years, this type of construction has proven to be extremely safe and durable. They are just as sturdy as stick-built homes. So, whether you live in hurricane-prone areas like Florida or areas that receive a lot of rain like West Virginia, prefab homes are the ideal choice for you!
The Bottom Line
There are many reasons why choosing a modular home builder is a better option than hiring stick-built custom home builders. However, it is important to mention that not all modular home dealers are the same. Therefore, make sure you take the time to find only the best modular home dealers for your house.
If you are looking for an experienced and reliable modular home dealer, then contact Tidewater Custom Modular Homes to chat with one of our experts. We have a variety of model homes at our sales center that you can tour, all with different options, floorplans, square footage, and styles. You can walk through our models and discuss what features are important to you, where you'd like to build, and what your home will cost. We'll customize a floor plan just for you, and walk you through every step of the home buying process.