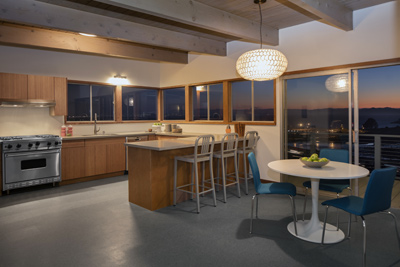 The kitchen is the busiest area in the home and it serves more than just a cooking station. Families often gather here to eat, study, socialize and more. This means the kitchen should be well-designed to be functional and aesthetically pleasing at the same time. Modular homes can be created with gorgeous interior features that include modern kitchen designs to meet all of your families needs.
Modular kitchens offer high quality cabinets and countertops. In fact, the entire kitchen is manufactured in a controlled environment where rigid quality inspections are strictly implemented. For this reason, the entire home, including the state-of-the-art kitchen can be built without weather, labor or materials delays. At the time of assembly, each module is transported to the permanent site where they are clued screwed and finish work is done. This means your new home and your new kitchen can be utilized in no time.
In addition, customization is easy with modular construction. Homeowners can decide where they want the pantry, sink, cooking station and other appliances. Any other customization is welcome since the technology applied by modular construction makes it possible to bring unique layouts into existence.
To find out more about modular home kitchens, contact Tidewater Custom Modular Homes.
Comments (0)
|
Trackbacks (0)
|
Permalink
|
|