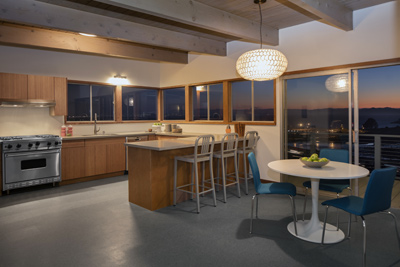 The kitchen is the one room in the floor plans that really requires attention, thought, and details. For sophisticated homebuyers, functionality and aesthetic must go together to create the perfect kitchen. With modular construction, kitchen designs can be strategically laid out based on personal preferences, needs and lifestyles.
Modular construction offers limitless modular kitchen ideas with customization of features and design. Computerization and other advanced technology used in designing a kitchen floor plan makes it easier to actualize the exact style that clients have in mind. The arrangement of pantries, positioning of the sink, placement for kitchen tools, islands, and appliances can be situated exactly where a homeowner wants. In terms of preference of material, color schemes, and styles, modular construction enable homeowners to get exactly what they want.
If you browse our modular kitchen gallery, you can get an idea of some of the various kitchen designs you can consider. However, if you have another kitchen layout in mind, Tidewater Custom Modular Homes can make it happen. We love new designs and customization; it gives us a room to showcase our skills and craftsmanship. Show us your home plans and we'll help your new home materialize. Contact Tidewater Custom Modular Homes today.
Comments (0)
|
Trackbacks (0)
|
Permalink
|
|