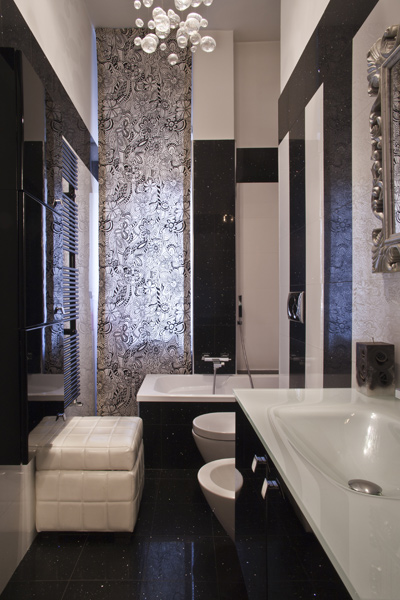 The bathroom is an essential part of your home which necessitates attention to intricate detail. There are sophisticated homeowners who are very meticulous when it comes to bathroom layout and design. They are very scrupulous in the fixtures and fittings but more importantly the plumbing work and functionality must be superb. It is one of the most critical and laborious work of a home construction project. For sophisticated homeowners, modular construction can offer bathroom with design and style for less time and money.
Modular homes in Virginia Beach, VA has wide array of bathroom styles and design options for your new modular home to impress even the most discriminating homeowner. The bathroom layout can be further customized to tailor the specific needs of the household. Only premium quality fittings are used in modular homes. These includes quartz or marble lavatory countertops, Satin or stainless Dazzle faucets, chandeliers or pendant lighting fixtures, and panel storage shelves and cabinets with plenty of finishing options that could blend with the overall look of the bathroom.
Moreover, the advanced technology applied in customized modular homes enables home builders to create a design with strategic placement of the fixtures and accessories. So, even if you space is small, the bathroom can still look sleek, stylish, and functional.
To find out more about bathroom designs for modular homes, contact Tidewater Custom Modular Homes.
Comments (0)
|
Trackbacks (0)
|
Permalink
|
|