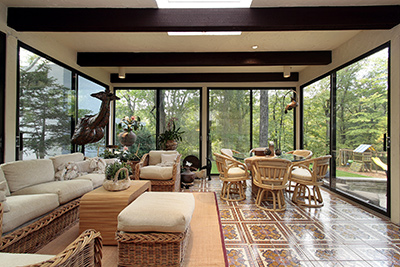 Acquiring properties today is a huge investment. Maybe due to a tighter budget or no need for a larger home, young couples who are considering buying their own homes initially choose one with smaller living space. But as the family grows, home expansion is more of a necessity. For a home that can be easily modified or expanded on in the future, take a look at modular homes.
Modular homes in Virginia Beach, VA are convenient to renovate and make the home addition process easier, faster, and less invasive. The modular construction process is less disruptive to both your existing home and your site. This is because most of the work is done away from the actual site. In fact, the modules are manufactured in an enclosed facility where the usual factors that often cause delays ,theft, weather and materials, are not an issue. Quality checks are rigid and project time-frames are sternly observed. Because modular construction utilizes CAD software, you can have the actual preview of the design layout. This makes modifications and customization easy to undertake and implement.
With modular construction you can have a unique home tailored to the specific needs of your household. If you want a home that will make future renovations or expansion a breeze, contact Tidewater Custom Modular Homes.
Comments (0)
|
Trackbacks (0)
|
Permalink
|
|